Questions?
Austin Energy
Customer Energy Solutions
4815 Mueller Blvd.
Austin, TX 78723-3573
512-482-5346
512-972-8350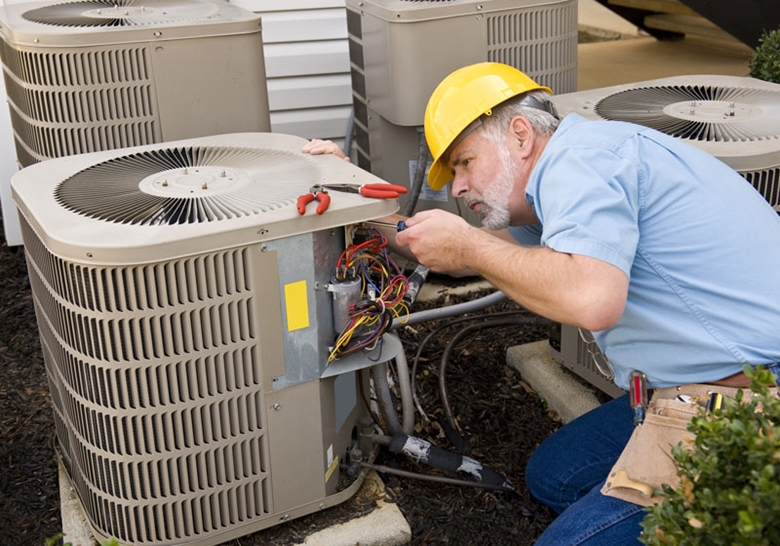 Austin Energy works with trade professionals in the Austin area to help serve the energy efficiency needs of our community. Our participating contractors work closely with Austin Energy and our customers on improvements that help conserve energy, save money, and maintain or increase comfort in homes or businesses.
Our participating contractors also help guide customers through the application process for rebates, loans, and other incentives.
View all participating contractors
How to Become a Participating Contractor
Step 1: Register with the City of Austin
To become an Austin Energy participating contractor, you must first register with the City of Austin's Vendor Connection.

Registering allows you to:
List your products or services with the City
Receive solicitation notices when your product or services meet our business needs
Look for different types of solicitations, and see when master agreements expire and are ready for re-solicitation
Step 2: Register with Austin Energy
The second step to becoming a participating contractor is to register your company with Austin Energy.
Refer to the list below and click the program name for which you want to register. Complete and submit the application. A representative will review and reply to your request.
Do you want to register for more than one program? Call us at 512-482-5346 or email Customer Energy Solutions. We're happy to help.
Austin Energy Program
Offerings Included in Program

Appliance Efficiency Program (AEP)

Residential


Air Conditioning
Heat Pump Water Heaters
Pool Pumps
Power Partner℠ Thermostats
Solar Screens
Window Unit Air Conditioning

Bundled

Custom Technologies
New Construction Rebates

Individual

Automatic Lighting Controls
Ceiling and Roof Insulation
Chillers
Commercial Kitchen Equipment
Cooling Towers
Electronically Commutated Motor (ECM) Rebates
Energy Recovery Ventilators
Guest Room Controllers
Heat Pump Water Heaters
High Efficiency Lighting and Controls
Home Performance with ENERGY STAR® for Small Business
HVAC Replacement
HVAC Tune-Up
New Construction Lighting
New Construction Rebates
Plug Load Occupancy Sensors
Reflective Roof Coating
Thermal Energy Storage
Transformers
Uninterruptible Power Supplies (UPS)
Variable Frequency Drives (VFD)
Window Treatments and Replacements

Home Performance with ENERGY STAR®

Residential and Commercial


Residential Rebate
Small Business Rebate

Attic Insulation
Cycle Saver Water Heater Timers
Duct System Improvements
ECAD Incentive
HVAC Replacement
HVAC Tune-Up
LED Lighting
Power Partner℠ Thermostats
Solar Screens and Window Replacement

Small Business Lighting

Commercial

Annual open enrollment for this program is in October.
Need Help?
Date last reviewed or modified:
12/29/2022