Questions?
Austin Energy
Customer Energy Solutions
4815 Mueller Blvd.
Austin, TX 78723-3573
512-482-5346
512-972-8350
Weatherize to Lower Energy Costs and Improve the Comfort, Health, and Safety of Your Home
Weatherization Assistance provides free home energy improvements to eligible customers. Austin Energy customers may qualify if their home is 2,500 sq. ft. or smaller; if the home improvement value is $524,321 or less (excluding land value); if the house is 10 years old or older; and if the customer meets income requirements.
Apply online for Weatherization Assistance
Questions? Call 512-482-5346 or email Weatherization
What are Home Energy Improvements?
Home energy improvements, such as attic insulation and duct repair, are also known as home weatherization. These improvements help make your home energy-efficient, safer and healthier. The result is a home that stays cooler in the summer and warmer in the winter!
Why are Home Energy Improvements Important?
Saves energy and money on electric bills
Improves indoor air quality by reducing allergens and indoor air pollutants
Seals up gaps and cracks, which helps reduces the movement of air and the entry of pests
Increases comfort by lowering the humidity in the home and maintaining a steady indoor temperature from one room to the other
Improves your home's energy efficiency
What Improvements Will My Home Receive?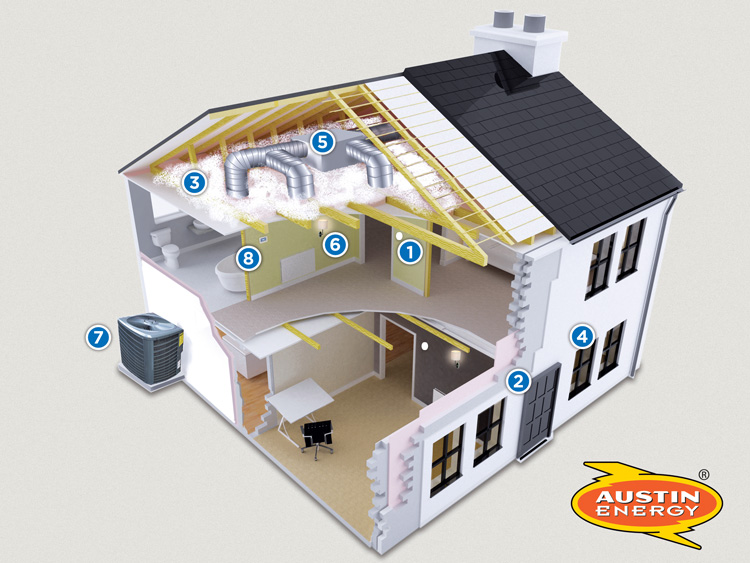 The illustration shows the areas of the house that may be included as part of Austin Energy's Weatherization Assistance Program.
1 - Health and Safety
New carbon monoxide and smoke detectors improve health and safety.
2 - Sealing Gaps and Cracks
Sealing of outside doors, plumbing and electrical connections, as well as the duct system helps prevent pests and pollutants from entering the home. This also keeps conditioned air from escaping outside.
3 - Attic Insulation
If current insulation levels are low (less than 10"), additional insulation in the attic can help keep your home cool in the summer and warm in the winter.
4 - Solar Screens
Replacing existing screens and installing solar screens on windows can reduce the amount of heat that enters the home, keeping rooms cooler in the summer.
5 - Duct Repair/Replacement
Repairing or replacing ductwork that is old, damaged, or poorly sized can help correct problems with heating and cooling your home and making it comfortable.
6 - High Efficiency Lighting
LED lighting installed in the house requires less energy to operate, which can help lower electricity bills and save money.
7 - Air Conditioning Equipment Inspection and Cleaning
Inspecting and cleaning a working air conditioning unit and its minor components can improve the air conditioner's operation, lower the cost to operate, and extend its life.
8 - Smart Thermostat
Smart thermostats let you adjust your home's temperature from anywhere using your mobile device or computer. Smart thermostats can also help you create schedules to automate your heating and cooling, saving you energy and money.
As an added bonus, you can earn a $50 bill credit if you enroll in Power Partner℠.
Now Offering a Rebate and Loan for the Purchase of a New Air Conditioning System
For customers who participate in Weatherization Assistance, Austin Energy offers a rebate and 0% financing for up to 10 years on a new air conditioning system.
Please talk with your Austin Energy inspector and participating contractor during your home assessment if you are interested in rebates and financing for a new air conditioning system.
Get Started
Learn More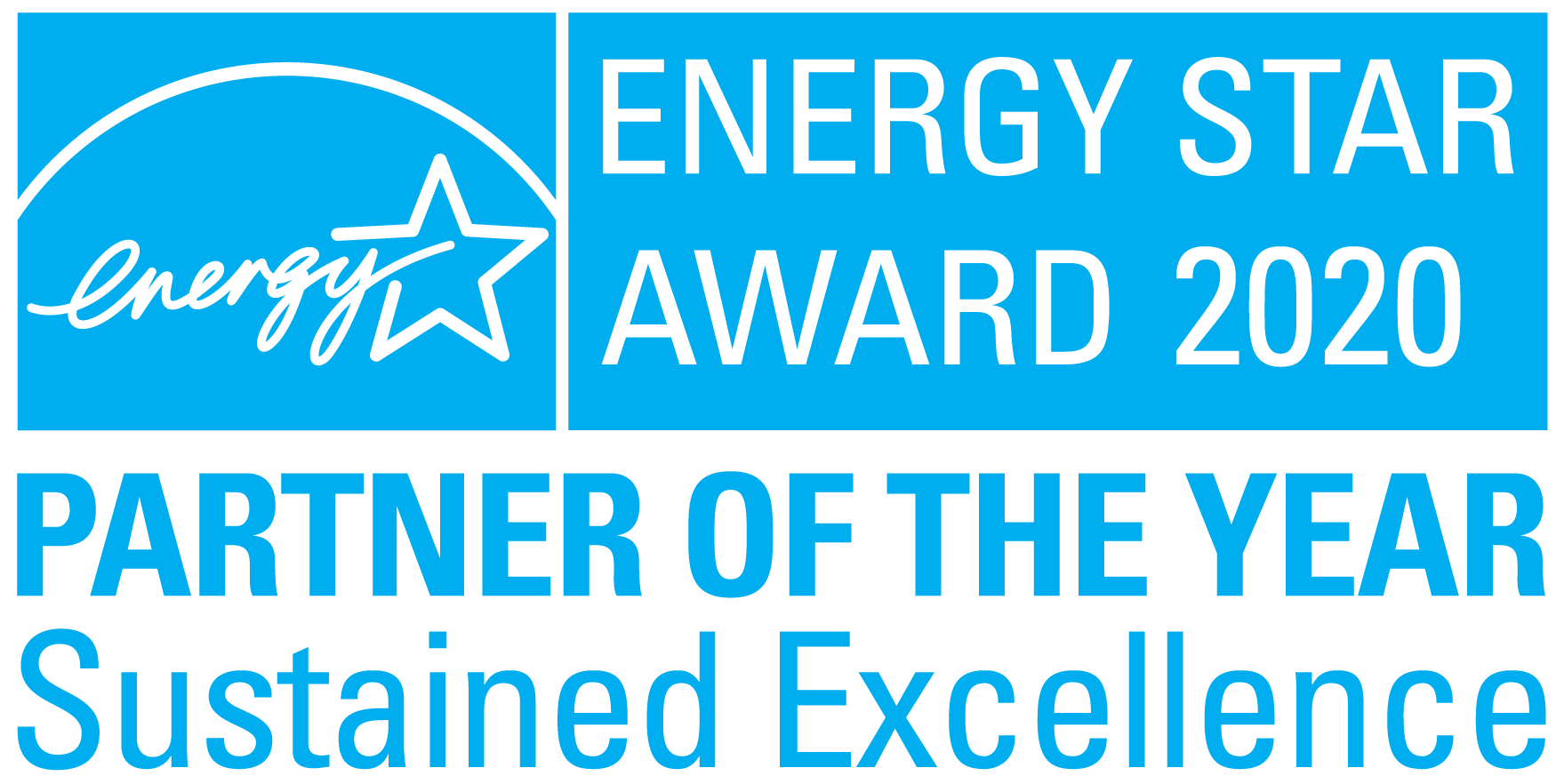 Date last reviewed or modified:
10/31/2023