Questions?
Austin Energy
Customer Energy Solutions
4815 Mueller Blvd.
Austin, TX 78723-3573
512-482-5346
512-972-8350

Save Money & Energy
Saving energy and money go hand-in-hand. We can all contribute to reducing Austin's energy demand by making simple lifestyle changes and energy-efficient home improvements. When demand decreases, we all save. Austin Energy is committed to helping our customers achieve the greatest savings possible.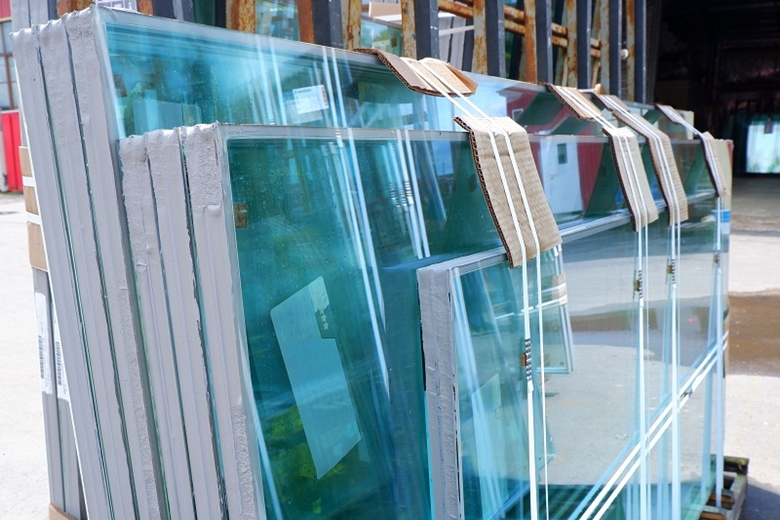 Keep the heat out and save your residents money. You may earn rebates to install solar treatments or new windows in rental units on your multifamily property.
Limited Time Bonus Offer!
Multifamily properties are now eligible for an additional bonus of up to 20% over current rebate levels, for a total incentive of up to 100% of the project cost.
Multifamily income qualified properties – normally eligible for an incentive of up to 100% of the cost of energy efficiency measures – may now qualify for a bonus of 20% on approved out-of-pocket expenses not normally covered by rebates.
Installation must be complete by December 31, 2023.
Solar screens are a window mesh made of fabric which reduces heat gain from the sun and provides glare and UV control. Solar screens can reduce the heat gain from sunlight by up to 65%.
We can also help if windows need to be replaced. Upgrading a property with Low-E windows allow for visible light to pass through while blocking UV light. This reduces the summer heat gain and cooling load.
Low-E windows keep the heat out in the summer and the heat in during the winter. They also:
Improve curb appeal
Standardize window appearance
Hide apartment interiors
Block up to 80% of the sun's heat
Lower cooling bills
Allow fewer UV rays through the windows
Increase daytime privacy
Replacing old windows with Low-E windows lowers heat flow and saves energy. Low-E windows are covered with an invisible metal layer that blocks heat and damaging UV rays.
Low-E, or low-emissivity, glass was created to minimize the amount of infrared and ultraviolet light that comes through your glass, without minimizing the amount of light that enters your home. The Low-E coatings keep the temperature in your home consistent by reflecting the interior temperatures back inside.
Financing is Available
Affordable, long-term financing is available to cover the cost for energy efficiency, water conservation, and onsite generation technologies.
Program Requirements
Specific Requirements
Solar Screens:
Single pane and double pane windows are eligible and Low-E windows are not eligible.
Windows that are in permanently shaded walkways or that are located under overhangs longer than 72 inches (6 feet) are not eligible for rebates.
All solar screens shall have a solar heat gain coefficient (SHGC) of 0.30 or lower.
Windows facing north and northeast (342 to 30 degrees) are not eligible for rebates.
Low E Windows:
Single pane and double pane windows are eligible for replacement. Low-E windows are not eligible.
Windows that are in permanently shaded walkways or that are located under overhangs longer than 72 inches (6 feet) are not eligible for rebates.
Maximum solar heat gain coefficient (SHGC) of 0.25 and Energy Star rated
Windows facing north and northeast (342 to 30 degrees) are not eligible for rebates.
Comply with ECAD to Qualify for Rebate
If your multifamily property is 10 years or older and located within the Austin city limits, you must be in compliance with the Energy Conservation Audit and Disclosure (ECAD) ordinance before receiving a rebate check. ECAD promotes energy efficiency by identifying potential energy savings for your property.
Properties that have not completed an ECAD audit are eligible to receive a rebate (capped at $2,500) to cover the audit cost. Get ECAD audit rebate details
Getting Started
Provide your contact information. We have streamlined our process to get you started quickly!
Application
An Austin Energy representative will contact you to collect information about your multifamily community and determine rebate eligibility.
We will provide trained staff to help complete and submit the application.
Interested?
We need to assess your property or multifamily community to determine rebate eligibility.
Once your application has been accepted, a participating contractor will schedule a site visit to develop and review the scope of work with you.
Installation
Austin Energy will issue a Letter of Intent (LOI) and the participating contractor will have 120 days to complete the installation.
Austin Energy staff will conduct real time inspections to keep the project on time and ensure a quality project.
Final Inspection
An Austin Energy Program Coordinator will schedule a final inspection with the property manager or owner to confirm that all work was performed to expectations.
The rebate will be paid to the contractor if authorized by the account holder.
Contact Austin Energy for More Information
Call 512-482-5346 or email Multifamily Rebates if you have any questions about our rebates.
Participating Contractor Required for Rebate
Austin Energy requires that you use an Austin Energy participating contractor to qualify for this rebate. Participating contractors meet Austin Energy requirements for licensure, insurance, workmanship, and equipment.
The selection of a Participating Contractor to perform work is the sole decision of the property owner and/or authorized lessee/occupant. Inclusion in this directory does not represent an endorsement by Austin Energy of any product, individual, or company. No work is guaranteed or warranty expressed or implied, and Austin Energy makes no guarantees as to the quality, cost, or effectiveness of the products provided and work performed by the contractor, employees, or subcontractors.
Disclaimer
Rebates are paid only after Austin Energy has approved the rebate application and conducted any necessary site inspections. All installed equipment must comply with local, state, and federal regulations, including building code and permitting requirements. Offerings, program requirements, and rebate levels are subject to change without notice. Funding is limited and available on a first-come, first-served basis. The maximum combined rebate is $300,000 per customer site per fiscal year (October through September).
Date last reviewed or modified:
12/01/2022