Questions?
Austin Energy
Customer Energy Solutions
4815 Mueller Blvd.
Austin, TX 78723-3573
512-482-5346
512-972-8350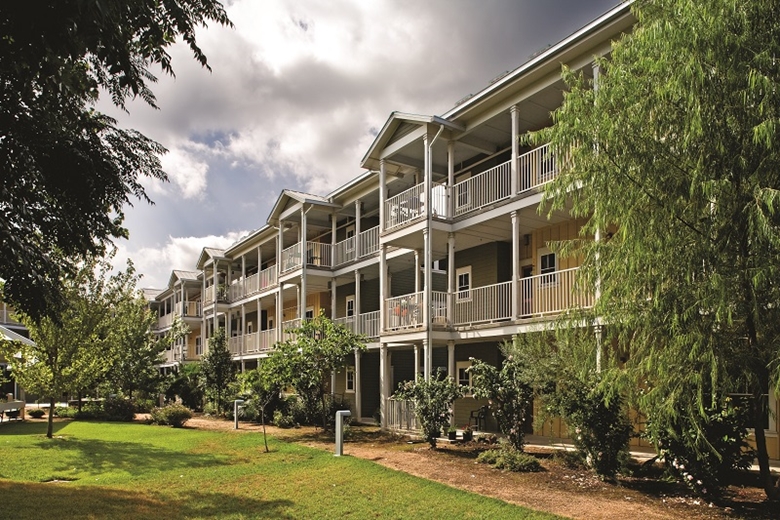 Austin Energy's Multifamily Rebate Program is designed to provide low to no-cost energy efficiency improvements to affordable or income qualified properties in the Austin Energy service area.
Limited Time Bonus Offer!
Multifamily properties are now eligible for an additional bonus of up to 20% over current rebate levels, for a total incentive of up to 100% of the project cost.
Multifamily income qualified properties – normally eligible for an incentive of up to 100% of the cost of energy efficiency measures – may now qualify for a bonus of 20% on approved out-of-pocket expenses not normally covered by rebates.
Installation must be complete by December 31, 2023.
The Multifamily Income Qualified Rebate Program allows property owners and managers to increase property values and decrease maintenance costs with virtually no out-of-pocket expenses. It also lowers utility bills and increases comfort for tenants, as well as helps manage electricity usage throughout the Austin area.
How It Works
Rebates are available to owners of multifamily properties to help offset the cost of installing energy efficient upgrades in tenant units and interior common areas.
These upgrades — which can include smart thermostats, HVAC tune-ups, attic insulation, solar screens, and LED lighting — help reduce peak energy demand and consumption while also decreasing electric bills.
Multifamily Income Qualified rebates are designed to pay up to 100% of the cost of the energy efficiency measures installed.
Program Eligibility
There are several ways that properties can qualify for this program.
Properties can provide IRS documentation designating them as income qualified housing or be listed in the Austin Tenant's Council Guide to Affordable Housing.
Properties can also provide documentation of the percentage of tenants using housing choice vouchers or participating in Austin Energy's Customer Assistance Program.
Eligible properties may complete the project utilizing in-house staff or an approved participating contractor, depending on the measures installed. Austin Energy staff and the staff of a participating contractor will help you complete the necessary application and inspections and will provide support throughout the process.
Getting Started is Easy!
Interested property owners or building managers should simply complete and submit a Contact Request Form. An Austin Energy representative will contact you to begin the rebate process.
Learn More
Download these summaries and guides for more information.
Date last reviewed or modified:
12/01/2022