Questions?
Austin Energy
Customer Energy Solutions
4815 Mueller Blvd.
Austin, TX 78723-3573
512-482-5346
512-972-8350
Enjoy Savings, Comfort, Health, and a Smaller Carbon Footprint
Explore Austin Energy's whole-home approach to energy efficiency. Learn how home improvements can do more than save you money and energy. With Home Performance, you can get peak performance from the house you call home. Watch the video
Find Ways to Make Your Home Efficient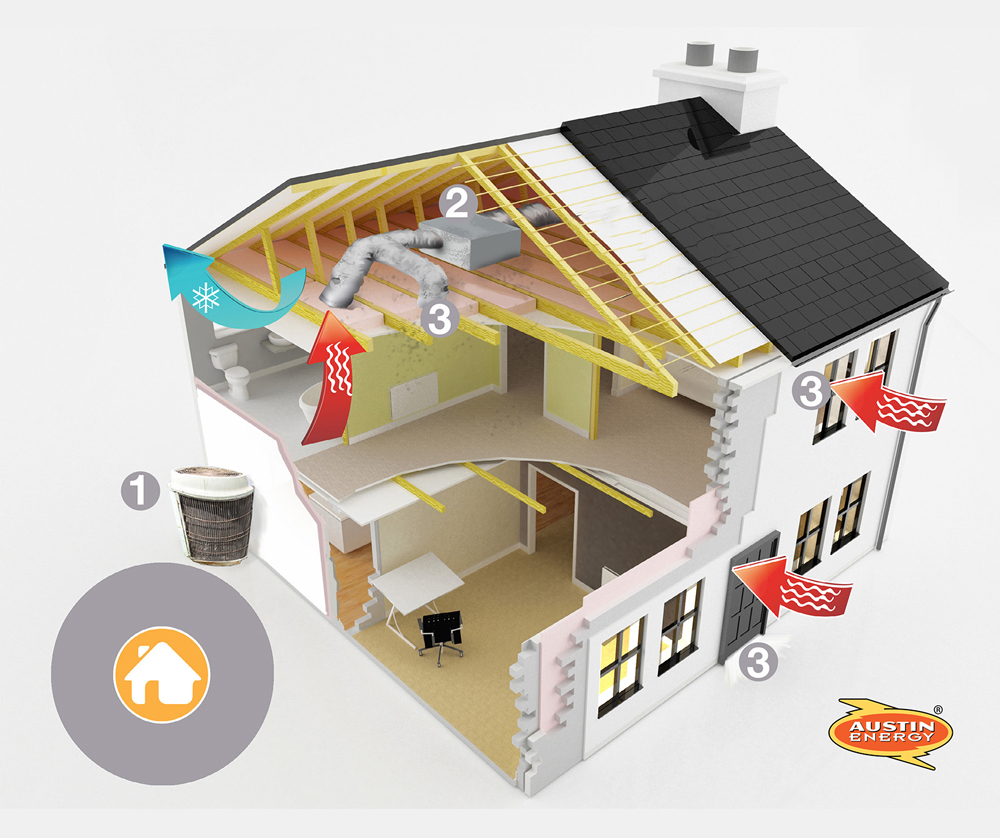 What's Wrong with This Picture?
Homes 10+ years old typically need (1) upgrades to air conditioning and heating equipment, (2) improvements to the duct system, and (3) weatherization measures.
Potential problem areas include:
Inefficient, incorrectly sized air conditioning and heating equipment older than 10 years old
Poorly-designed, uninsulated, leaky air ducts
Lack of weatherstripping and sealing for doors and other areas
Inadequate attic insulation
No solar shading on windows
Billy's Home Performance Experience
Just like the satisfied customer in this video, you can work with a registered contractor to make energy efficiency improvements in your home. Austin Energy's rebates and financing can help make these improvements more affordable. The result? You can save an average of 20% on your summer energy bills.
Rebate and Loan Options
Customers have two ways to save on Home Performance with ENERGY STAR projects.
Ready to Start and Only Need Rebates? — Enjoy rebates averaging $1,800 if you do not need a loan.
Need Help with Financing? — For qualifying Rebate & Loan projects, Austin Energy works with Velocity Credit Union to provide low interest financing starting at 1.99%.
Ask your Home Performance participating contractor about these rebate and loan options to help you complete your project.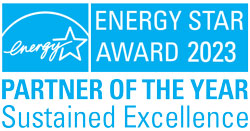 The U.S. Environmental Protection Agency and the Department of Energy have awarded Austin Energy's Home Performance with ENERGY STAR program the ENERGY STAR Partner of the Year Award for 18 years since 2005.
Date last reviewed or modified:
04/17/2023